The British Rail Class 08 diesel-electric shunter is the most numerous of all British locomotive classes. In all 996 were produced between 1953 and 1962 at the BR works at Crewe, Darlington and Doncaster. The Class 08 became the standard BR Shunter and was a very common sight at stations and freight yards until the 1990s. However, as the nature of the British Railways changed with fixed rakes of wagons and the introduction of multiple units, the requirements for shunting diminished and many Class 08 were either scrapped or sold overseas, including 15 to Australia and 5 to Liberia. The Class 08s role as a shunter has been continued onto the heritage railways and over 60 have survived into preservation, making it the most numerous class of preserved locomotive.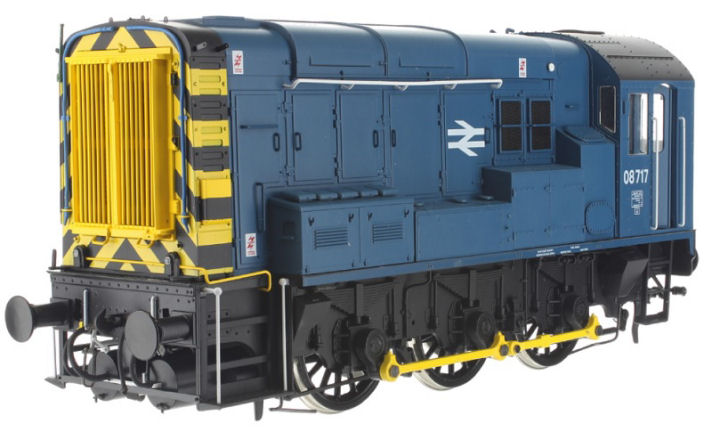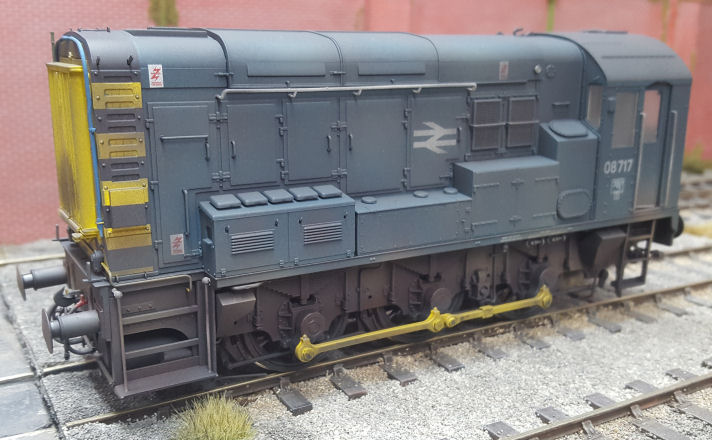 Production run three of this O Gauge work horse will see the introduction of next stage of the prototypes development with the introduction of Aluminium cab doors, short hinges on access panel doors, new exhauster boxes and new lighting configuration.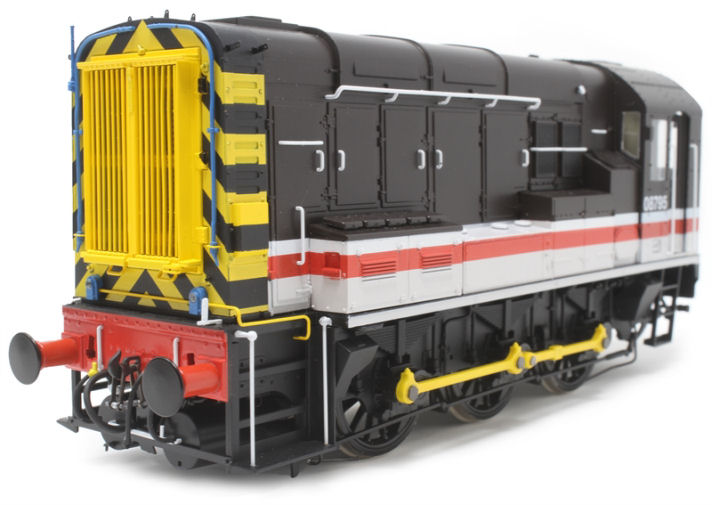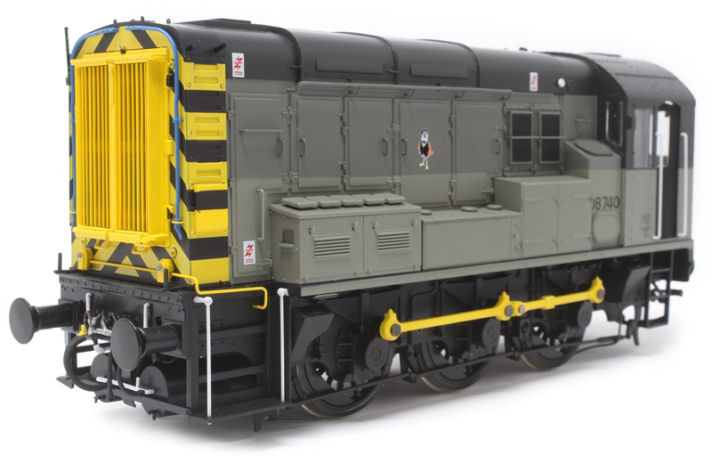 CLASS 08 DIESEL SHUNTER
A 5 pole motor allied to a flywheel and a DCC interface makes this DCC sound compatible locomotive a 'must have' for those starting out in O gauge or simply like little shunting locomotives. The Class 08 also features sprung buffers, sprung coupling hook and 3 link chain, internally painted cab detail, and directional lighting correct for the livery depicted.
The Dapol O gauge Class 08 will have the following features:
Sprung metal buffers

Die cast Running plate for extra quality and weight

Independently controlled running and cab lights

Sprung metal coupling hook and screw coupling

Etched plates where applicable

Finely moulded body with many separately added fine details

DCC ready with a 21 pin socket

DCC and sound fitted models available

Cast profiled wheels with fine relief and appropriate colouring

Heavy diecast chassis and all wheel pick up

Powerful 5 pole skew wound motor with refined slow running control
As a breakdown of the costs for our overseas customers the cost of the Class 08 (excluding sound) is as follows::
Overseas:
1 x Class 08 £197.95
Less VAT @ 20% £32.99
Sub Total £164.96
Air Mail £28.55
Grand Total £193.51
In regard to the sound fitted Class 08's Dapol have not included the details of the sound functions in with the loco. Here though is a copy of those instructions though DAPOL CLASS 08 instruction sheet