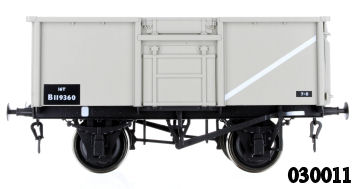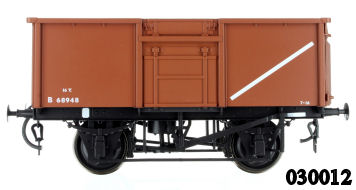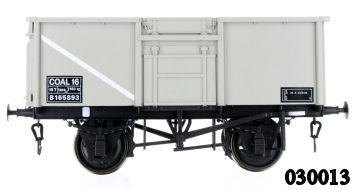 History
British Railways standardised on the 16 Ton mineral wagon and constructed nearly 240,000 wagons between 1950 and 1959. The main use was for shipping of coal although sugar beet, scrap metal, spoil and aggregates were also carried.
The majority (approximately 197,000) were constructed to Diagram 1/108. These had welded bodies with top flap doors, and apart from 10,000 all had one-sided Morton brake rigging. Diagram 1/109 had rivetted bodies.
For further historical information please see the three articles by Peter Fidczuk in Modellers' Back Track volume 1, numbers 3 to 5.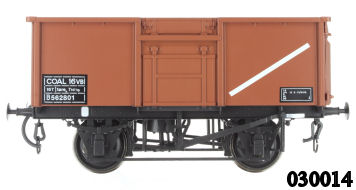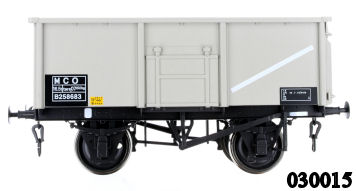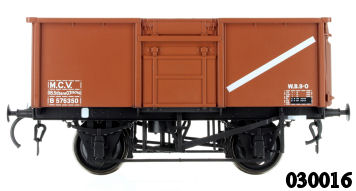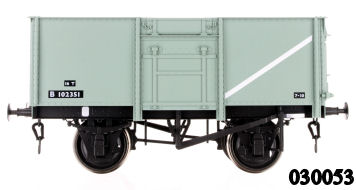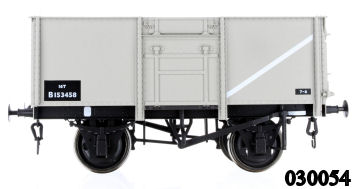 The Model
All our models are built to a ratio of 1:43.5, 7mm scale and fitted with finescale wheels for '0' gauge track.
The body is made of ABS plastic incorporating fine detailing and fully finished in 1950's and 1960's liveries.
The chassis contains a die-cast metal floor to add weight, a compensating beam on one side to improve running performance, brass bearings, die-cast wheels with steel tyres, sprung metal buffers, sprung die-cast hook and metal coupling links.
Solebars, axleboxes and brake gear components are moulded in ABS plastic for strength.