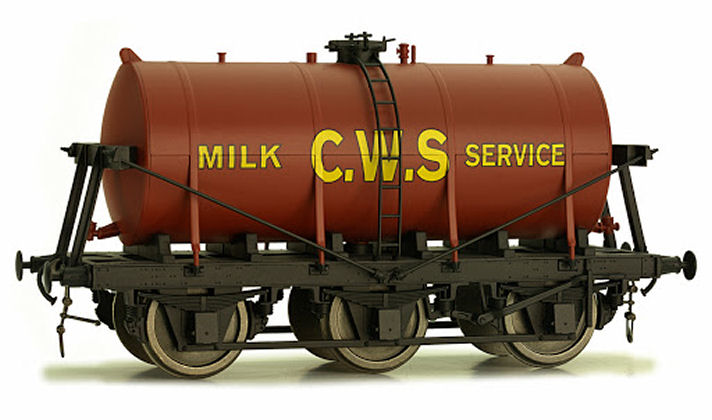 Bulk milk transportation started in 1931 with the introduction of the 4 wheel milk tankers. These wagons were built by SR for United Dairies but these vehicles rode very poorly and had speed restrictions. To overcome these defeciences the 6 wheel milk tanker was developed for United Dairies and Express Dairies. These wagons proved very successful and over 630 were built between 1932 and 1948 and were used nationwide. Eventually though most of the milk transportation was moved over to road tankers and by the 1980's these vehicles had become redundant. Several examples have thankfully been preserved.
The Dapol O gauge model of the 6 wheel milk tankers will feature:
Extremely well details and accurate body shell and chassis.
Etched handrails, supports and ladders.
3 link metal coupling chain and sprung coupling hook.
Metal sprung buffers.
Finely profiled metal wheels and axles with brass bearing pockets.