Tower Models Limited Edition
Oxfordshire Coal Wagons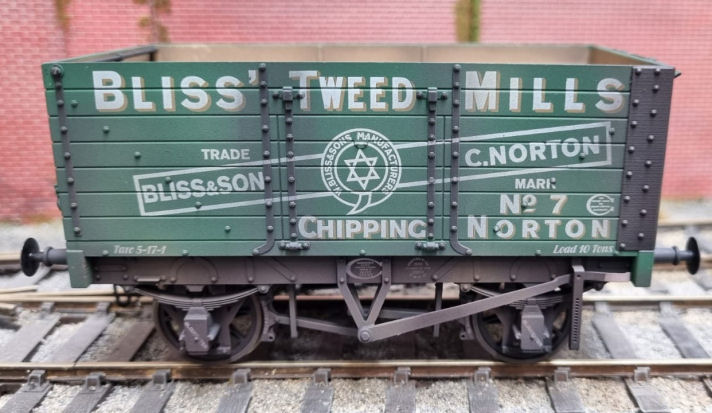 The Dapol ex Lionheart wagons as standard are done to the earlier 1892 specification but we have arranged with Dapol to change the underframes on most to cover the 1923 RCH specifications with brakes on both sides rather than brakes on a single side. With the change in regulations many of the wagon were converted to the later specification required when they ended up going in for maintenance. If you wanted to model them as earlier examples you could always remove the brake from the second side which would be much easier than trying to add the brakes if they were not present.
We have tried to go for coal trucks which had a relatively long operational life and also tried to pick wagons with attractive liveries where we can. All of these are now available.
As always if required we will also be offering our custom weathering service at £25.00 per vehicle with the customer choice of the degree of weathering. We have now custom weathered the pre-production set to give an idea of the custom weathering service.
Following on from the four regional sets we produced in 2021 we will be producing another set covering the Oxfordshire area that should be coming out hopefully in September 2022. I have now had the first of the colour layout images for these and as and when we get more of the colour layout images for these from Dapol I will upload them. We are taking advance orders for these now for despatch as soon as they become available.
Stevens & Co was an iconic coal merchant and there are three wagons in this series covering this operator. there has been a slight change since first looking at these as Dapol have already got plans for Ernest Franklin as part of their standard range so I have now remove this one and replaced with another
Would also like to thank Ian Pope for his assistance on this Oxfordshire series. They are working on a book covering this area but it is a long term project.