Given we are now sound equipping more and more locomotives it seemed only right to begin offering the DCC controllers suitable for this.
The E-Z Command Digital Control Centre would be suitable for the smaller tank engines such as the Ixion Hudswell Clarke and the ESU Micro v4.0 sound chips. For the larger ESU XL v4.0 chips and therefore all Heljan locos you require the 5amp booster unit to use in conjunction with the base unit.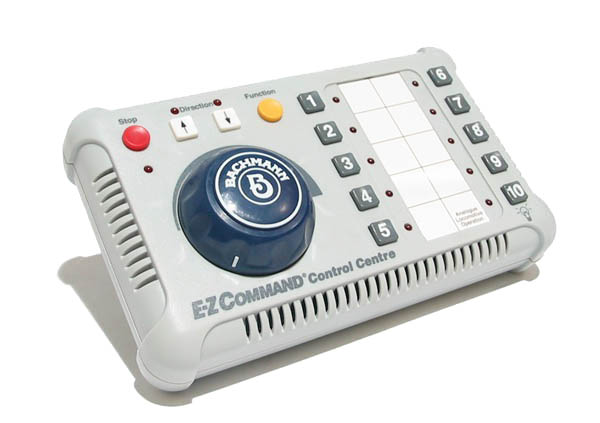 E-Z Command Control Centre
This is the starting point of a Bachmann E-Z Command digital layout.
Features include:
- Ten locomotive addresses
- Eight function buttons for control of
locomotive features
- Single on-track programming
- Plug-in wiring
- NMRA Standard DCC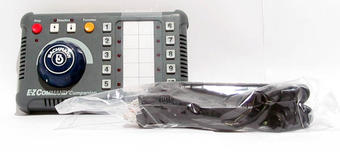 E-Z COMMAND COMPANION
Connects the E-Z Command Control Centre to allow simultaneous, independent control of a further digital train on the same track.
Features include:
- Plugs into X-Bus socket
- Four function buttons to control decoder features
- More than 1 companion can be used with the E-Z Command Control Centre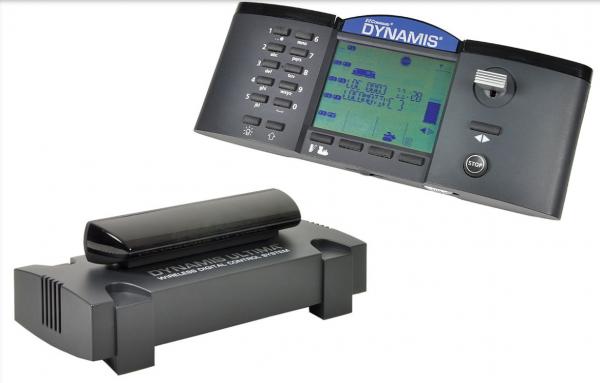 E-Z COMMAND Dynamis Ultima
Utilising advanced wireless infrared technology, Dynamis Ultima allows for more freedom whilst operating your model railway – you can move around the layout as you wish, controlling locomotives and functions with ease. With its selectable voltage, Dynamis Ultima can be used to control layouts of any scale from N through to G. Its compact nature means that it is suitable for use in areas with very limited space and due to it being an expandable system it can also be used to cover significantly larger layouts
New features include a booster connection, which allows you to add additional power in order to divide your layout into different sections and a USB link, enabling you to connect the system to a computer and run model railway software for even greater control of your layout.
Why choose Dynamis Ultima?
Combines the features of Dynamis with the ProBox with more added:
Wireless Infrared walk around handset
up to 4 handsets can be used for 4 users at once.
joystick based control.
add further infrared receivers for greater coverage.
Short / long decoder addresses (to 9999) with roster of 40 items on handset.
Rapid setting of address. -add a 16 character name to describe the loco (or a 5 or 6 digit actual loco number).
a symbol or configure the operation of the function keys for that particular loco to 'latch' or 'trigger'
3 amps power output.
basestation connections for further power boosters to provide power in other power districts.
Adjustable track voltage - set lower for N scale, or higher for O or G scales.
USB computer interface, to use available third party software Universal and advanced consisting (according to the specification of the decoder).
control more than one loco together as a unit RailcomPlus® enabled basestation
Makes it possible for Railcom enabled decoders to report information to Railcom readers or back to the Dynamis handset
Control of 100 accessory addresses (points etc) using up to 25 accessory decoders
Program and configure decoders in both service mode on a programming track and ops mode on the main running tracks of the layout
Will work with reverse loop modules etc.
E-Z COMMAND 5amp Booster
The booster provides 5 amps of DCC power on the track. It takes its input from the DCC controller and puts out DCC power at high current. This booster can also be used with any NMRA/NEM conforming DCC system. The booster comes with its own transformer.