Locomotives
RTR O Gauge locomotives.

LOCOMOTIVE SPECIFICATION.
Heljan Class 31
Ready to run.
Features Include
• Highly detailed model in 1:43.5. (O Scale)
• Rotating roof fans.
• Highly detailed cab interior.
• Two powerful 5 pole motors.
• Kinematics.
• LED
• Screwlink coupling
• Headcode indicators
• Directional changing lights.
• designed with sound installation in mind.
• Heavyweight model, weighing 3.0kg.
Heljan have announced a limited re-run of the Class 31 which is now at sea and should be available the thirs week in October 2020 and includes four liveries that have not been done before. We are taking advance orders for these now for despatch as soon as they become available. As always our numbering and weathering service is available on these models to complete them if required.
Advance ordering is highly recommended as production numbers are going to be very low. Heljan have sold out of four versions (HJ3104,HJ3105,HJ3108, HJ3109) although we have still have allocation of all liveries apart from the green with small yellow panels where we have already taken advance orders for our entire allocation.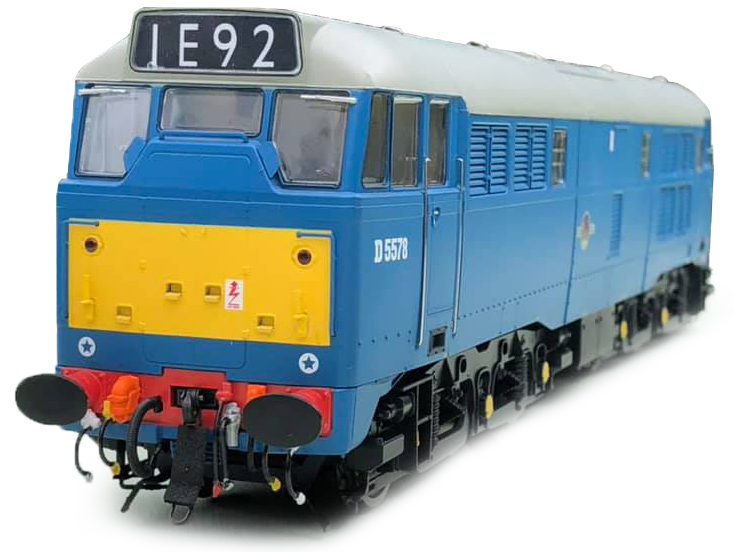 HELJAN CLASS 31.(Brush Type 2)
| | | | |
| --- | --- | --- | --- |
| Ref. | Description | List Price | Our Price |
| HJ3104 | BR Green Class 31 with small yellow warning panels **SOLD OUT** | SOLD OUT | |
| HJ3105 | BR Blue Class 31 with full yellow ends (single double arrow) Post TOPS (With dominoes) **SOLD OUT** | SOLD OUT | |
| HJ3106 | BR Green Class 31 with full yellow ends | £549.00 | |
| HJ3107 | BR Electric Blue Class 31 with small yellow panels #D5578 | £549.00 | |
| HJ3108 | BR Golden Ochre Class 31 with small yellow panels #D5579 **SOLD OUT** | SOLD OUT | |
| HJ3109 | BR RTC (Railway Technical Centre) Red / Grey / Black / White Class 31 with full yellow ends - un-numbered but can be either 31970 or 97204 **LAST FEW** | £549.00 | |
As always we will also be offering our numbering and weathering service on these through our workshops. Numbering the locos costs an additional £25.00 and weathering and additonal £40.00. We will also be offering our ESU v5 XL sound equipping service as well at an additional £310.00 if required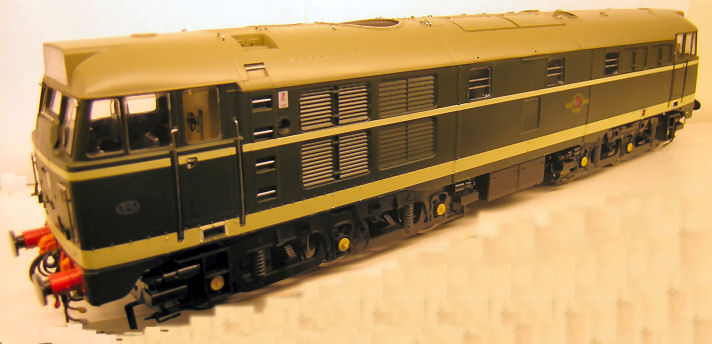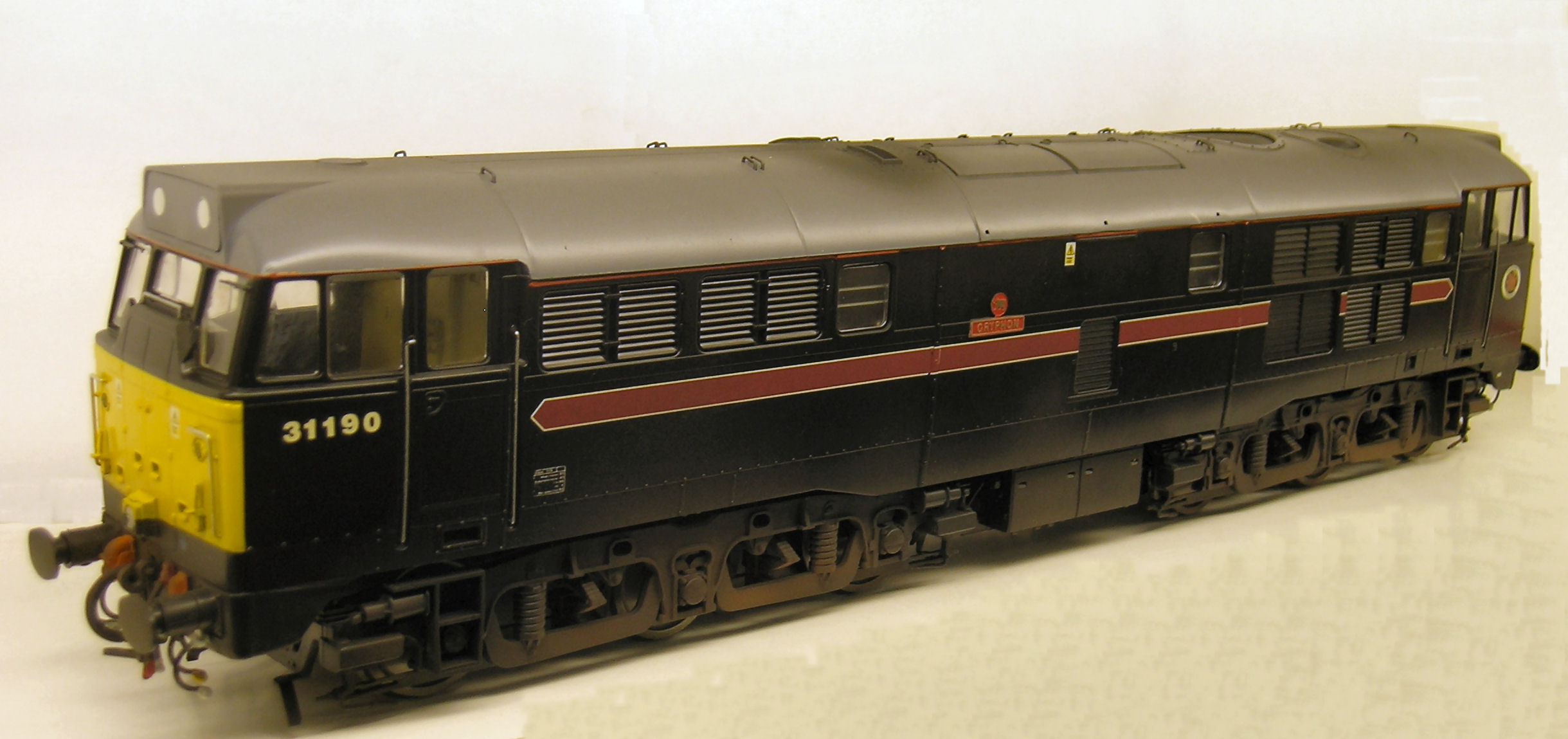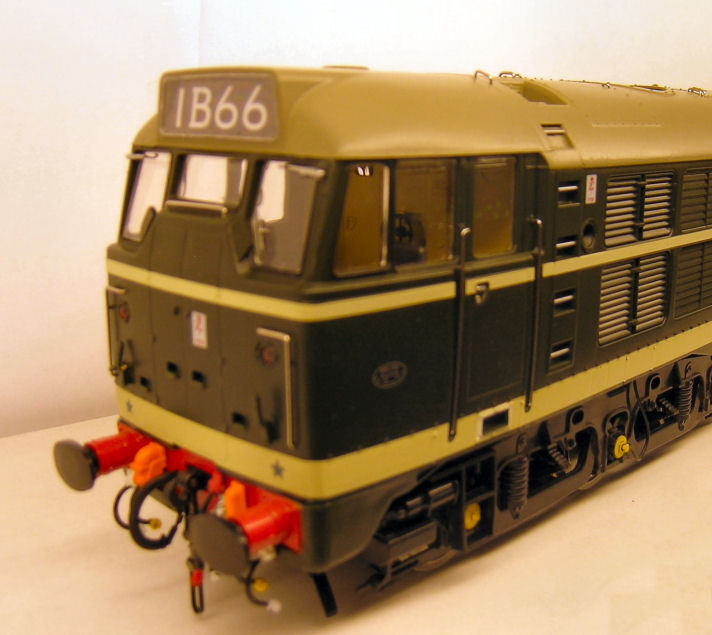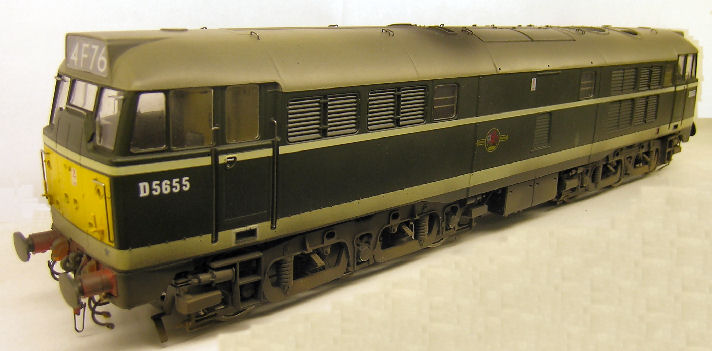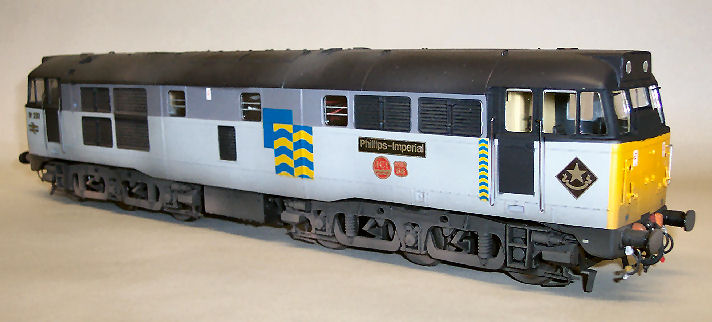 Click Here to Return to the

index page