All versions will be un-numbered allowing the customer to easily complete the locomotive with a number of his own choice.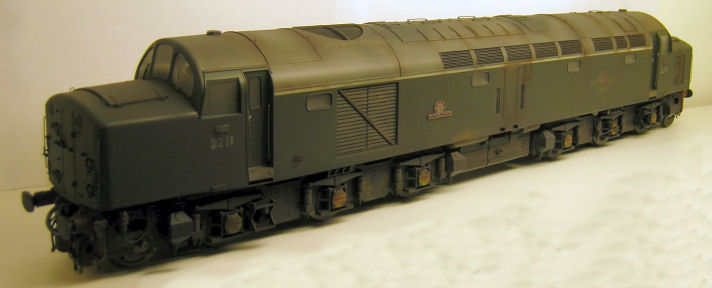 Weathered examples of some of the first version of the Class 40's produced several years ago now but a good idea of the naming, numbering and weather service that we offer.
As always will will also offer our usual service of numbering the locomotives in our own workshop for an additional £25.00 or an additional £65.00 to number and weathered to the customers requirements.
We also will be offering a sound fitting service, once we know more about how DCC "friendly" the loco is we will announce a price for this service.
Class 40 names
I have created a list of all the Class 40's which were officially named in service. Those highlighted in red have all been preserved whereas the other were all scrapped in the early 80's. Please note there is also 2 that were named once in preservation.
Note that none of the centre headcode class 40's were named and this is just shown for reference.