One of the most commonly asked questions we face is what does it cost to start up in 'O' gauge.
There are no starter train sets available from any British manufacturers at present and even if there was one available it probably would not contain locomotives and wagons that would suit the requirements of the newcomer. What we have done here is to offer a number of suggestions and options for basic packages of track, controllers, locomotives and rolling stock.
Nothing is set in stone, we can alter the mix, add or remove any item available in any of the ranges we stock. We have also made simple packages for the customer who wants all ready to run locos and rolling stock and a separate range of packages for the modeller who wants to build kits of locomotives and wagons.
The suggestions are listed with prices, all are available separately or in any combination. Every package is priced and most items listed in this section will be available from stock.

Peco Trackwork & Controllers
Ready-to-run option
Kit building option
Ready Built Buildings
I have also inserted useful links to the products refered to in this section as a guide and for further information.
I would also recommend the following book for anyone new to O gauge and just starting out: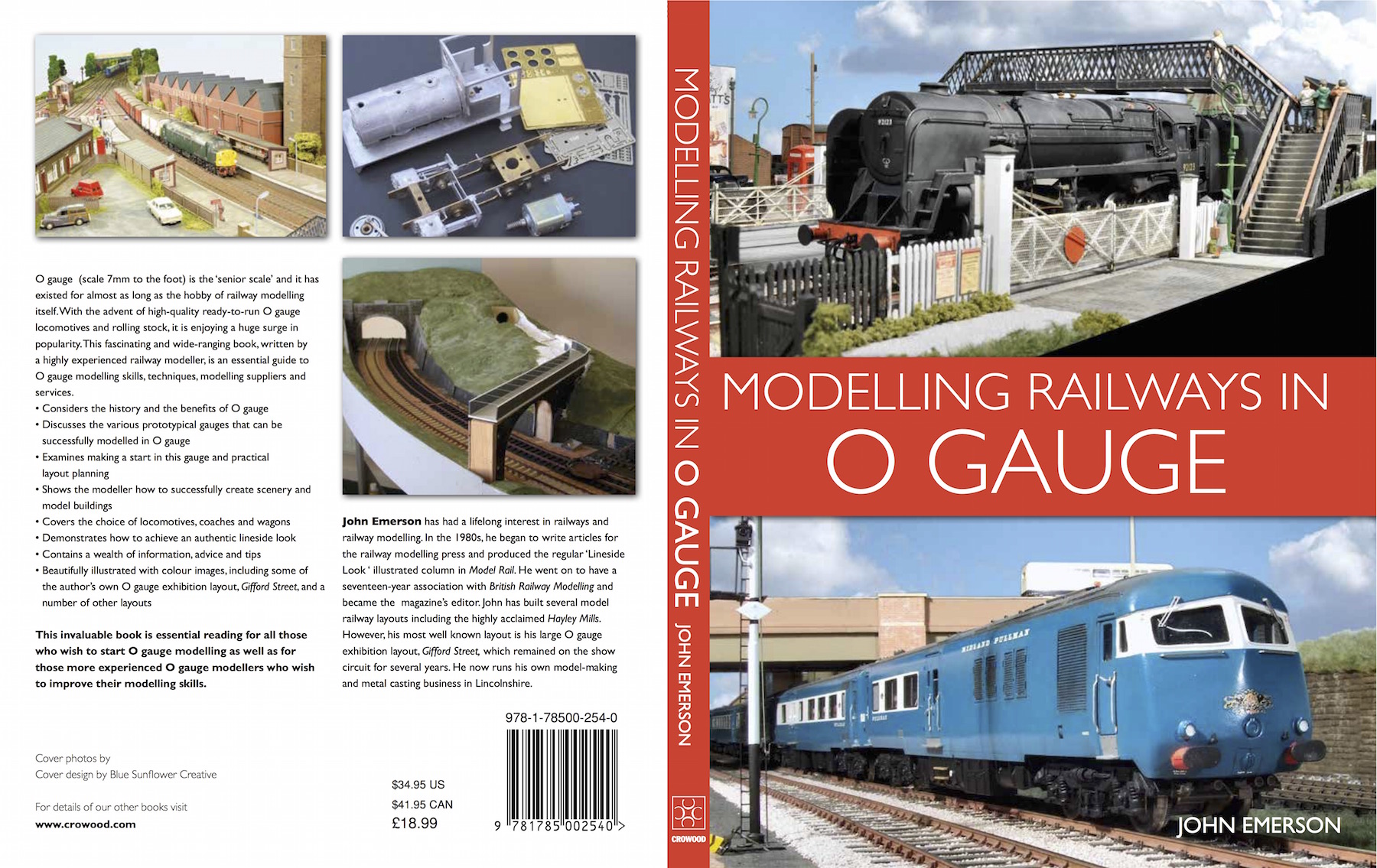 It's a basic primer for those entering O gauge for the first time, covering origins, history, development of RTR, and practical layout planning and building features. Published by Crowood at £18.99 with an ebook edition also available and has had good reviews:
'Excellent book for anyone wishing to start in O gauge railway modelling, well laid out and written in a friendly manner . . . '
'This is one of the best books on O gauge/scale model railroading I've ever read, and I've read a lot of them. Goes into great detail on the development of reasonable model railroad, not some 2,500 sq. foot beast that will never be built or big flat sheets of plywood, but a very realistic and highly enjoyable model railroad. His unique perspective on how to accomplish this comes through chapter after chapter - I highly recommend this to anyone building or renovating their O scale model train layout .'
'Well written with accompanying photographs, plans and sketches. As a newcomer to O gauge I found the book most informative. '
'The author knows his subject and covers pretty well every aspect of modelling in gauge O, A-Z. If you are contemplating going into O gauge this is most definitely the book for you, and most importantly it is bang up to date if you will excuse the slang. '

Available from Lynx Models, most railway book stores or
direct from Crowood Press
.