Well it was a very busy end to the year and then a well earned Christmas break for all of us here. Amongst the new items received just before Christmas was our set of ICI Lime and Alkalid 5 plank wagons and we have now had chance to custom weather some of these for sale after completing all customer advance orders for these before Christmas.
For a change we are featuring a steam engine for a change with one of the Tower Collection Black Five models that has just been completed through the workshop alongisde the rake of wagons all of which have been weathered. These all represent Buxton Lime wagons 5 plank and these cover the 1950's with the Lime Division wording and then the 1960's with the Alkali Division wording with a total of 5 number options of each being produced, as always in limited numbers.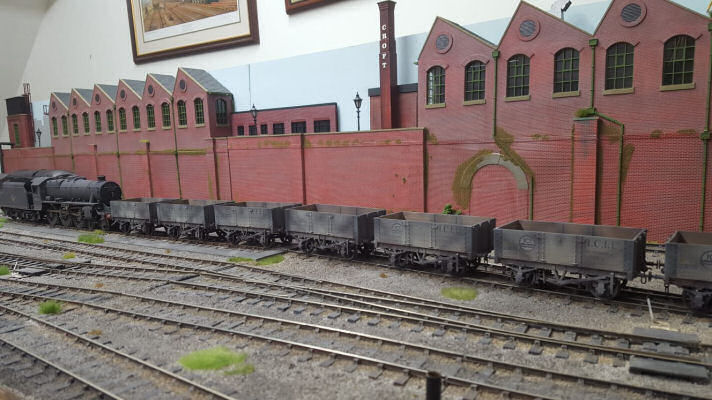 The 1950's liveried wagons feature the words "Lime Division" but then in the 60's this was changed to "Alkalid Division". You can obviously use the Lime Division letter wagons well into the 1960's though mixed in alongside the Alkalid Division wagons. Here we have shown them with a degree of a whitewashing effect from the lime around the side doors as part of the custom weathering . There is another set being completed through the workshop which will feature a good number of replacement planks representing these in their very final days but more of this with a later feature on here.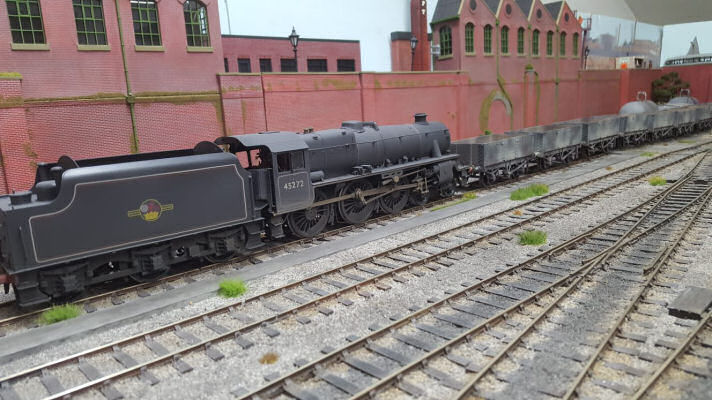 We have now completed a few full sets of the ICI Lime wagons for stock having completed all of the advance orders for these before Christmas. The full set of ten wagon is approximately 52 inches in length so a good number of wagons in a relatively short space. These can be bought individually if required or as a full set. The BR late crest Black Five is a kit built model which has recently been completed by the workshop from the Tower Collection range of kits
Here is a link to the fully finished locos that are available off the shelf for immediate despatch RTR locos available off the shelf We do not generally put kit built loco on here though as they usually sell so fast. The only other kit built loco we currently have a BR green late crest rebuilt Patriot 45529 "Stephenson" from a Gladiator kit that the workshop completed at the same time as the Black Five but in clean finish @£1750.00
Here is a link to the new Tower Models Limited Edition ICI 5 plank wagons Tower Lime wagons
I am going to try to keep this as a regular feature again but in these strange times we have been very busy. Another issue is the lack of rolling stock currently available with so many items delayed in the latter half of 2020. Dapol have promised me that the ICI blue salt vans should be completed approximately two weeks time which will be a welcome addition.